The Board of Trustees holds in trust and administers for the benefit of the college the movable property which is vested in the Board of the University. The term of office for trustees is 3 years and trustees are eligible for re-election.
Senior Advisors to the Board of Trustees
Members of Board of Trustees
Vice-Chair & Hon. Treasurer
Second Vice-Chair
Mr. CHENG Kam-chiu Stewart
Ex-officio Member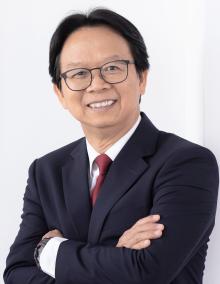 Professor LEUNG Yiu-kin Freedom
Professor LEUNG Yiu-kin Freedom (College Head)
3943 7351
yiukinleung@cuhk.edu.hk
Prof. Freedom Leung graduated from Concordia University, Montreal, Canada with a PhD in Clinical Psychology. He spent three years working as the clinical research associate at the Douglas Hospital Centre in Montreal before returning to Hong Kong in 1992. His research expertise includes eating disorders, borderline personality disorder, self-harm behaviour and mindfulness therapy. Prof. Leung has received numerous teaching awards, including the Best Teaching Award of the Faculty of Social Science (2004), the Vice-Chancellor's Exemplary Teaching Award (2005), and the General Education Best Teaching Award of Shaw College (2019).
Prof. Leung was the past president of the Hong Kong Psychological Society (1996-1997), and the senior advisor for the Society of Clinical Psychology in China and Taiwan (2004-2014). He is also a committee member of the Asian Cognitive Behavior Therapy Association (2018-2021). Besides serving as the Head of Shaw College, Prof. Leung also serves as the senior consulting clinical psychologist for the Office of Student Affairs and the Human Resources Office of CUHK.
Members
Professor AU Wing-ngor Shannon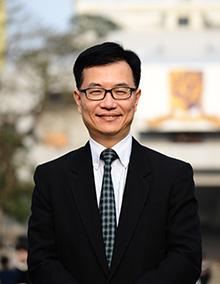 Professor CHAN Wood-yee Woody
Professor CHAN Wood-yee Woody (Associate Head)
3943 6895
wy-chan@cuhk.edu.hk
Professor CHAN Wood-yee Woody obtained his Bachelor and Master degrees in Biochemistry in the Department of Biochemistry and Ph.D. in Basic Medical Sciences in the Department of Anatomy of The Chinese University of Hong Kong (CUHK). He went on to have his postdoctoral training in University College London, the United Kingdom after he was awarded Fellowship from the Croucher Foundation. After the training, he returned to the CUHK, and joined the Department of Anatomy as a lecturer. He then received sabbatical training in the Brigham and Women's Hospital, Harvard Medical School, USA. He became Professor in the Department of Anatomy in 2000, Chairman of the same Department in 2007, and currently Associate Director of School of Biomedical Sciences, Head of Division of Biomedical Sciences, Head of Division of Medicine and Co-Director of the Center for Neuromusculoskeletal Restorative Medicine.

Professor Chan has devoted much time in both teaching and research. He was a member of several teaching Panels in the Faculty of Medicine, and awarded Teacher of the Year for Medical Year One by the Faculty of Medicine for four consecutive years. His research interest focuses on developmental and stem cell biology and cell-based therapy. He has published more than 160 articles including 10 review papers, 2 edited books and 12 book chapters. He has been receiving uninterrupted grant supports for his research for more than two decades. He has experiences in coordinating large-scale research projects supported by RGC Theme-based Research Scheme, RGC Collaborative Research Fund, RGC Central Allocation Grant, CUHK Strategic Research Grant and ITC Innovation and Technology Fund. He is one of the Founding Members of Hong Kong Society for Developmental Biology, Elected Representative from Hong Kong to the Council of Chinese Society for Anatomical Sciences and Expert Member of the Histology and Embryology Specialty Committee of the same National Society, Vice-President of Guangdong Society for Neuroscience, Member of American Anatomical Association, Member of British Society for Developmental Biology and Member of Society for Developmental Biology, USA. He is Founding Editor and Editor-in-Chief of the international journal Neuroembryology and Aging, as well as Editorial Board member and manuscript reviewer of more than 15 international journals.
Professor Chan has been serving Shaw College in different capacities for many years. He is currently Chair of the Canteen Management Committee, Member of Campus Development and Management Committee and Vice President of the Staff Association Executive Committee. He has become Fellow, Trustee and Associate Head of Shaw College since 2006, 2011 and 2012 respectively.

Professor CHU Shun-chi Donna
Mr. FUNG Chiu-chak Victor
Professor HIE Hok-fung Dennis
Professor HOYAN Hang-fung Carole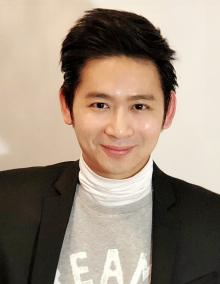 Professor JONG Siu-yung Morris
Professor JONG Siu-yung Morris (Dean of Students)
3943 6248 / 3943 7365
mjong@cuhk.edu.hk
Professor JONG Siu-yung Morris obtained his Bachelor of Engineering (Electronic Engineering) from The Hong Kong Polytechnic University, Master of Science (Computer and Information Technology) from The University of Hong Kong, and Doctor of Philosophy (Education) from The Chinese University of Hong Kong (CUHK). Currently, he is a Professor of the Department of Curriculum and Instruction, and the Director of the Centre for Learning Sciences and Technologies, CUHK.
Professor Jong's research interests include learning sciences and technologies, as well as technology-enhanced pedagogic design and implementation. He won CUHK's Best Innovation Award of Knowledge Transfer in 2013, Asia-Pacific Society for Computers in Education's Early Career Researcher Award in 2015, CUHK's Young Researcher Award in 2018, CUHK's Research Excellence Award in 2021, and CUHK's Faculty Exemplary Teaching Award in 2022. Currently, Professor Jong is a Co-Chair of the IEEE Education Society Technical Committee on Learning Sciences, an Associate Editor of IEEE Transactions on Learning Technologies, a Vice-President of the China Association of Educational Technology Professional Committee on Digital Game-based Learning, and an Honorary Research Fellow of Peking University Learning Sciences Lab.
Professor Jong has been active in serving the community. He was a member of HKSAR Education Bureau's Steering Committee on Strategic Development of Information Technology in Education, Quality Education Fund's Dissemination and Promotion Sub-committee, and Hong Kong Examinations and Assessment Authority's Subject Committee on Information and Communication Technology. Currently, Professor Jong is a member of the Board of Directors of Hong Kong Education City Limited (an owned company of the HKSAR Government).
Professor Jong has been active in serving Shaw College. He was a resident tutor of the Student Hostel II, as well as a member of the Staff-Student College Life Promotion Committee, Student Hostel Management Committee, IT Resources Planning and Facilities Management Committee, and the Residence Selection Sub-Committee. Professor Jong has taken up the role of the Dean of Students in Shaw College since 2017. Currently, he is also a member of the Board of Trustees and the Assembly of fellows, as well as the Chair of Staff-Student College Life Promotion Committee and Student Development Programmes Committee.
Mr. KING Vee-ming William
Professor KWONG Yuk-yee Jessica
Professor LAM Hiu-fung Alan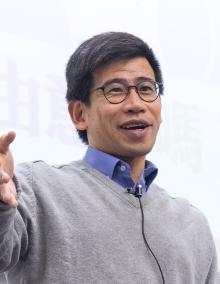 3943 7137
cflau@cuhk.edu.hk
Professor LAU Chong-Fuk is a Professor and Graduate Division Head of the Department of Philosophy at The Chinese University of Hong Kong. He received his Bachelor of Engineering in Information Engineering and M.Phil. in Philosophy from The Chinese University of Hong Kong and PhD in Philosophy from Heidelberg University, Germany. Upon completion of his doctoral degree, he was awarded a research fellowship by the Alexander von Humboldt Foundation and taught briefly at the Institute of Philosophy of Darmstadt University of Technology in Germany. He has been teaching at The Chinese University of Hong Kong since 2004. His research interests include classical German philosophy, metaphysics, philosophy of mind, and philosophy of religion. He enjoys traveling, football, and various outdoor activities; he is also a paraglider pilot.
Mr. LEE Tak-Ching Frankie
Professor MARCO COLINO Sandra
Professor SUNG Jao Yiu Joseph
Professor TSE Kwan-choi Thomas
Professor WU Che-yuen Justin
Professor WU Che-yuen Justin (Associate Head)
3503 3523
justinwu@cuhk.edu.hk
Professor WU Che-yuen Justin is the Associate Dean (Health Systems) of Faculty of Medicine and the Chairman of CUHK Medical Services, CUHK. He is responsible for the development of collaborative network with private health systems, biomedical tech industry, Greater Bay Area and beyond for CUHK Medicine.
He is a professor of gastroenterology with academic focus in the field of functional gastrointestinal disorder and gastroesophageal reflux disease. He is currently the President of Asian Pacific Association of Gastroenterology (APAGE), the Past-President of Hong Kong Society of Gastroenterology, and Scientific Chairman of Asia Neurogastroenterology and Motility.
In medical education, Professor Wu is the founding director of Asia's first "Global Physician-Leadership Stream" (GPS) of MBChB programme of CUHK Medicine. He is responsible for the design and operation of the GPS curriculum. The GPS has been the top programme among all university undergraduate studies in Hong Kong for 9 consecutive years. He is an eminent teacher honoured with 8 awards of medical education, which include Vice-Chancellor Exemplary Teaching Award, Master Teacher, and Teacher of the Year Awards in CUHK Medicine.
He is the founding director of Hong Kong Institute of Integrative Medicine in CUHK with the mission of fostering cooperation between Western and Chinese medicine in the healthcare system. He steered the development of the world's first English Massive Open Online Course (MOOC) on Chinese medicine in collaboration with Coursera.
In medical innovation, Professor Wu is serving as director and advisor of biomedical technology companies and venture capital funds. He also actively contributes to incubator and accelerator programmes for supporting the growth of biomedical tech start-up companies.
Secretary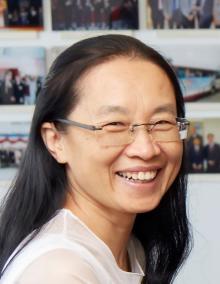 Ms. LAM Hou-heung Candice
3943 7311
candice.lam@cuhk.edu.hk
It was homecoming for Ms Lam when she assumed the post of College Secretary of Shaw College in June 2012. Between 1992 and 1994, Ms Lam worked in Shaw as its Assistant Student Affairs Officer, after moving from Chung Chi College where she served from 1989 to 1992 in the same post.
After serving in the Chinese University, Ms Lam had been the Deputy Chief Executive Officer of the Hong Kong Society for Rehabilitation. She had started a fundraising event called CyberRun, developed new services, corporate capacity and branding of the organization, as well as supported the World Health Organization Collaborating Centre for Rehabilitation to provide rehabilitation training and service in Mainland China. Before coming back to Shaw, Ms Lam served in the Secretariat of the Legislative Council.
Ms Lam was trained as a social worker in the Hong Kong Polytechnic University and received a Diploma in Social Planning in Developing Countries, and a M.Sc. in Social Policy and Planning from the London School of Economics and Political Science (LSE). Ms Lam retains her registration as a professional social worker.
Ms Lam believes that education is of primary importance to individuals as well as to the society. Education can enable individual growth and development, and build up the power for development of an equal society for all. Education is social capital. Whole-person development of students should consist of both formal curriculum and informal programmes.
As the College Secretary, Ms Lam looks forward to working with the members, staff and students in pursuing the vision and mission of Shaw College. Ms Lam believes that students in Shaw are very well positioned to expanding their perspective as global citizens, understanding China, participating in community services, as well as bridging academic learning and practical experiences.
Ms Lam is a Christian, married with two daughters.
Undersecretary
3943 7367
wyho@cuhk.edu.hk
Areas of Responsibilities
Assistant to Head and College Secretary
Operation of Head's Office
Student hostels operation and management
Founder's Day Ceremony
Conference grant