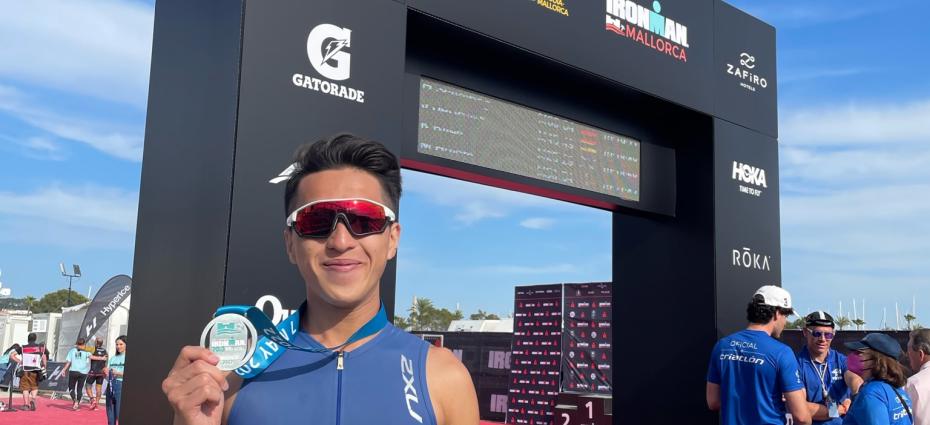 Introduction
The student has participated in triathlon training since he was a child, and his dream is to complete an IRONMAN70.3 triathlon race before the age of 20. Through support from the Make a Wish Scheme, he realized his childhood dream in Spain, and he wants to participate in more triathlon races in the future.
Reflection and Learning
This journey is memorable, and the touching and shocking moment of finishing the race is still vivid in my mind. I am grade that I achieved my childhood triathlon dream in the last year of university. Months of hard training and hard work have finally yielded results. Although the journey looks exciting, there is also a lot of tension, worry, anxiety and struggle. There are also many difficulties and challenges in the process. For example, training in Hong Kong encountered the fifth wave of the epidemic. The swimming pool was closed, outdoor sports were restricted to wearing masks, and the beach was blocked. The epidemic prevention policy hindered training everywhere. In addition, the number of confirmed cases is over ten thousand every day, and people are panic-stricken. I know sincerely that this trip to achieve my dream cannot withstand an epidemic, and every training session has invisible psychological pressure. In addition, it is also necessary to consider both studies and training. In the months of intensive training, exams, homework, papers and group reports, I have to study until the early morning. To insist on long-distance cycling training once every weekend, even in the test season, I tried to get up for training after sleeping for two or three hours. Many fragments and moments of preparation and training are memorable, adding a lot of meaning to this journey.