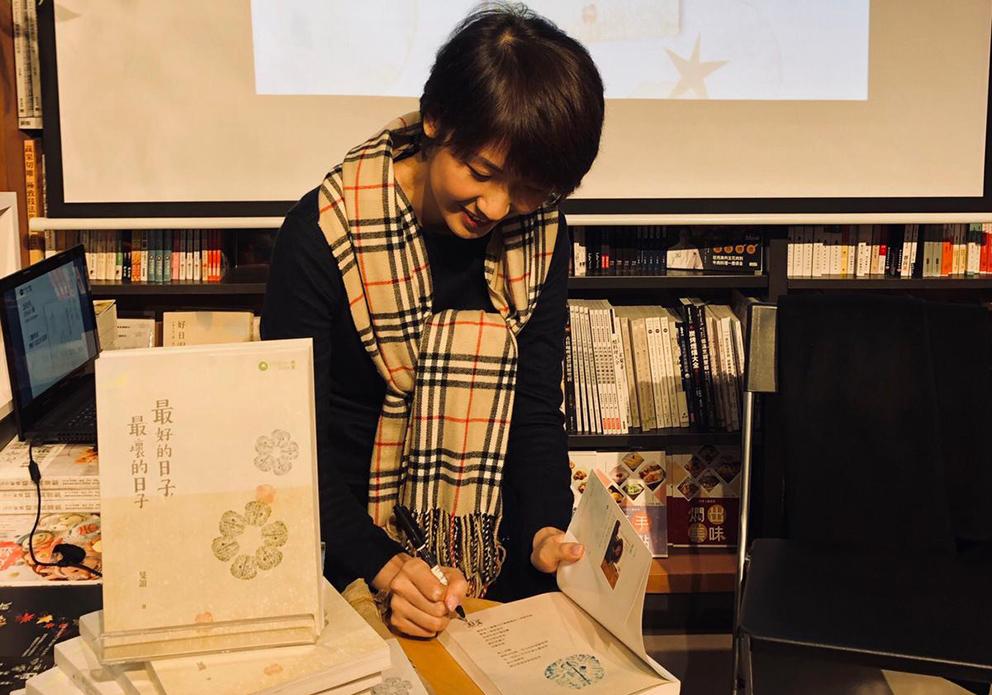 Ms. Mandy Yau: Bad Days and Good Mood
Ms. Mandy Yau, a student majoring in Cultural and Religious Studies, was diagnosed with soft tissue sarcoma at the age of fifteen. She had three relapses within six years and the malignant cells spread to her brain when she was travelling in Tibet in 2017. She worried that her family had to pay for expensive treatment to control her medical condition, but she felt love in the worst of times. Her friend raised money for her treatment through a head shaving event and she also received a lot of encouragement from "netizens". Mandy mentioned that people are helpless when facing ups and downs in their life.
Everyone's life is unique, shaped by different life experiences. Mandy also pointed out that we can choose to accept destiny rather than persist in trying to master it. Mandy disagrees with the view that patients should battle with cancer. Living in harmony with disease is better than resistance and trying to fight it, which may only put pressure on patients. Mandy said that negative energy is unavoidable, but it can drive us to sort out the problem and emotion as well as change our mindset.
For Mandy, the meaning of life is being the best version of herself and learning to build relationships with others and the world. After her third relapse, she started to come out of her autistic state and accept the fact of having cancer. For example, she shares her story on the social media and travels around to take a look at the unknown world.
This article was originally published in the Newsletter of the College, Shaw Link in June 2019.