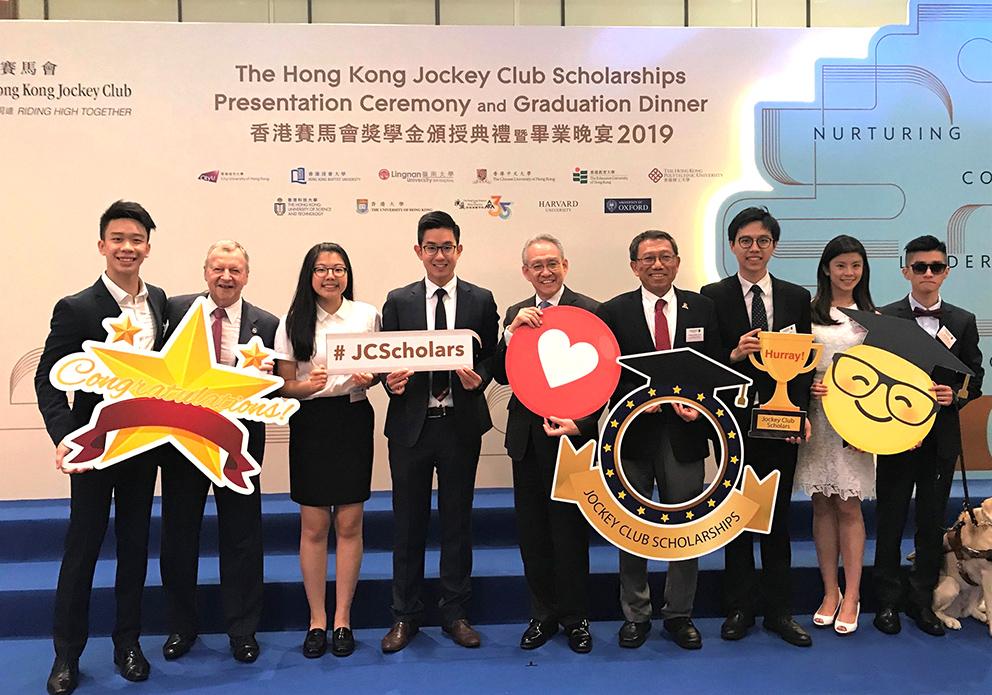 Five CUHK Students Awarded The Hong Kong Jockey Club Scholarships
Five undergraduate students of The Chinese University of Hong Kong (CUHK) have recently been awarded The Hong Kong Jockey Club Scholarships. They have not only excelled in their studies, but also demonstrated good character, leadership ability and enthusiasm in community services.
Aspiring to be a clinical psychologist, Liu Chi Yan Tiffany quit law school and transferred to CUHK. She is now a second-year student in Psychology. After seeing a friend suffer from mental illness, she was determined to ensure that no one should have to face mental health issues alone, and to contribute to the promotion of mental health. Tiffany has striven to arouse public awareness of mental health and said "My wish is to make Hong Kong people aware of the importance of protecting mental health, regardless of age, wealth and ethnicity, and to enjoy relevant services on an equal basis." Participating in the Student Mental Health Awareness Group of The Chinese University Student Union, she helped review the assessment policies of the University regarding students' mental health issues. Every week, she volunteered in an NGO, promoting mindfulness to and eliminating discrimination among the public. Last summer, she participated in a service placement in a rehabilitation hospital in Vietnam, taking care of kids with mental and physical needs. Thanks to The Hong Kong Jockey Club Scholarship, Tiffany will go on an exchange next year at the University of Pennsylvania where she can learn from Professor Martin Seligman, the "Father of Positive Psychology".
About The Hong Kong Jockey Club Scholarships
Established in 1998, The Hong Kong Jockey Club Scholarships aim to identify and recognise outstanding local and mainland students who demonstrate leadership, excel academically, possess good character and dedicate themselves to community services. A total of over 700 young people, including 64 CUHK students have been awarded over the years and named "JC Scholars".
This article was originally published on Communications and Public Relations Website of CUHK in July 2019, reprinted with permission from Communications and Public Relations Office, The Chinese University of Hong Kong.
Photo courtesy of The Hong Kong Jockey Club