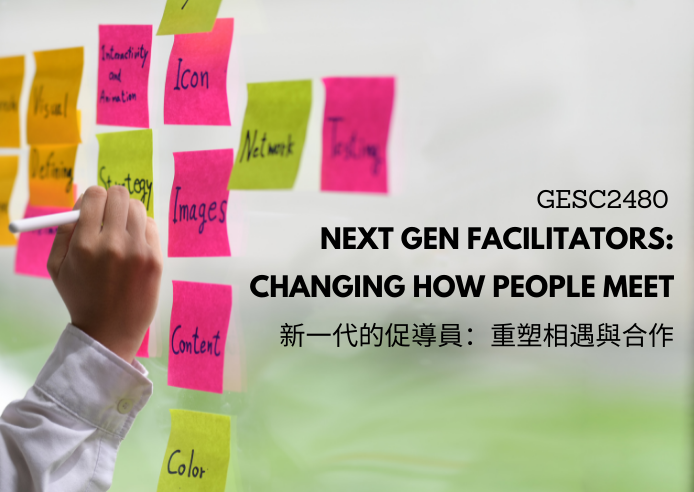 Introduction
Course Description
"[Facilitation is] …the art of leading people through processes toward agreed-upon objectives in a manner that encourages participation, ownership and creativity from

all

involved." David Sibbet, Principles of Facilitation

The rapidly shifting social and economic landscapes across the globe are creating disruptions and opportunities for us. More than ever we need people who believe in and are skilled at collaborating, who can effectively guide group dialogues, enhance community involvement, leverage collective wisdom for addressing complex issues.

Facilitators are skilled collaborators. Facilitators strive to cultivate shared purposes, multiple perspectives, team synergy and eventually a path to building communities that connect with the deepest human values of trust, empathy and creativity for the good of all.

This course is suitable for those students who need to organize student activities within the College, guide group learning and reflection, brainstorm and implement innovative solutions for complex and dynamic issues.
Course Objectives
This course aims to equip students with facilitation theories, mindset and foundational skills, including:
The background and development of facilitation

What is facilitation and the core values of facilitation

Advancing leadership / group development through applying facilitation methodologies for dialogue, decision making and conflict resolution

Exploration of personal core values and how these connect to the core values of facilitation

Acknowledgment of own gifts and barriers as facilitators
Instructor
CHI Hin-cheong and Lilian WANG