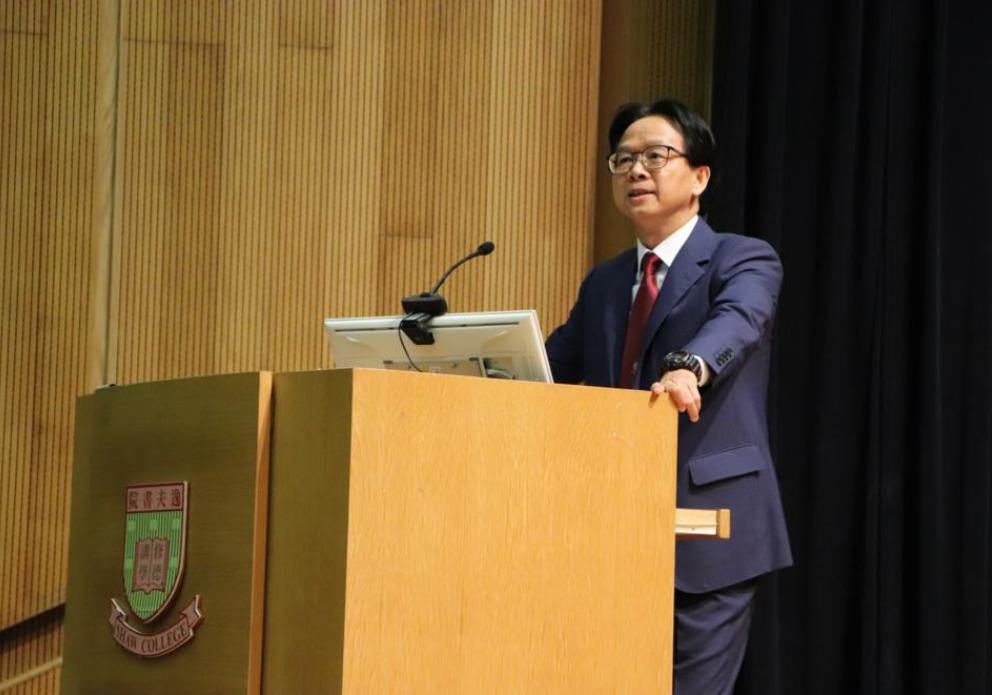 "Calm Your Mind" - An Interview with the New College Head : Professor Freedom Leung Yiu-kin
Professor Li Ou
Having taught at The Chinese University of Hong Kong for over twenty five years, Professor Freedom Leung Yiu-kin greatly enjoys his life here. Professor Leung's long association with Shaw College began when he became the Dean of Students in 2009. He recently took up another new challenge when he assumed the position of Head of Shaw College 1 July 2020.

Professor Leung understands that students are now feeling lost during these unprecedented times, especially facing the Covid-19 pandemic and the sociopolitical changes in Hong Kong. As a senior consulting clinical psychologist, Professor Leung believes that his professional knowledge and experience would be an advantage in understanding students and helping them to deal with the emotional crisis, as well as facilitating their personal growth. To tackle these challenges, he advises students to calm their mind instead of calming the storm, since the storm will pass. It is important to help students appraise the situation objectively, because they may often engage in emotional debate in the community. Therefore, the College will continue to promote mindfulness programmes to help students to enhance their psychological resilience through the practice of meditation.

There is also some exciting news. Professor Leung has shared that the College is going to build a new student hostel – Student Hostel III next year. It would be like an annex building with connections to the nearby building. The whole activity centre would be shifted to the outdoor basketball court and surrounding area. Professor Leung expects that the distinctive architectural design, as well as the new facilities, will bring a pleasant change of atmosphere to Shaw College.

In his spare time, Professor Leung likes to read and play badminton. He was the captain of the badminton team at Shaw College. Recently, he picked up the guitar again and taught himself with the help of the internet. He looks forward to sharing his experience with students and meet them at College events.
This article was originally published in the Newsletter of the College, Shaw Link in Sept 2020.